About All Points Technology
All-Points Technology Corporation, P.C. (d/b/a APT Engineering in NY) is an Engineering and Environmental Siting & Permitting firm composed of hand-picked professionals that provide quality specialized services to the utility, renewable energy, land development and telecom industries throughout the northeastern United States.
We are a hands-on company that not only services our client's specific needs but also fosters long-term interactive business relationships.  By putting commitment to project success into daily practice, we have established lasting professional partnerships so we understand each client's unique business philosophies and development strategies.
APT combines Engineering and Environmental services to ensure "all points" are covered in the project development life-cycle.  We deliver decisive and practical site solutions sensitive to, and in step with, client schedule, budget and delivery needs. APT is ready to put its strength and know-how behind your project!
History
APT was founded in 2000 by active Principals Scott Chasse and Rob Adair on the premise that personal service offered by experienced professionals who are committed to project success would provide clients with practical solutions to their specific needs. In 2012, Mike Libertine joined the firm as Vice President and Director of Environmental Siting and Permitting, adding environmental, regulatory permitting, natural resource evaluations, GIS services, Siting compliance assessments, and visual resource expertise to the incumbent APT matrix of engineering design, structural and construction services. The unification of these services promotes sound advice and positive resolutions when dealing with site development challenges, environmental issues, and interactions with municipal and regulatory agencies.
Memberships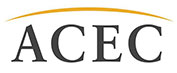 "The staff at APT is knowledgeable, skilled, creative and responsive.  Their performance has resulted in the successful design, siting and permitting of numerous projects for us."